We offer a variety of creative floral workshops inspire from the beauty and rhythms of the seasons that can tailor to your interests.
You can find at our calendar our seasonal floral workshops or contact us to host a private group of one of our floral workshops on a different date.
Seasonal Flowers Workshop
Our workshops are inspired on the beauty of the seasons.
A workshop is relaxed, fun and filled with aromas and colors of flowers. In a casual atmosphere, you will participate in a hands-on workshop, where you will learn how to create a seasonal floral composition of lovely flowers and textured foliage.
We've geared our workshops to be friendly to all skill levels, step by step at your we will be at your side to teach you how to use diverse kind of structures and enjoy the experience of being creative with flowers having fun. At the end of the workshop you will take with you something beautiful that makes you feel proud and happy!
For more information check our Calendar or Contact Us.
Let's make it extra special together!
Flowers make every event special, so gather your family, friends, fellows or who ever you like to invite to have fun and experience the beauty of being creative with flowers.
Please contact us to book one of our calendar workshops on a different date, or if you have a special request we will listen to your special wishes and needs and we will provide you with what is necessary for making your event extra special!
Contact us to schedule yours!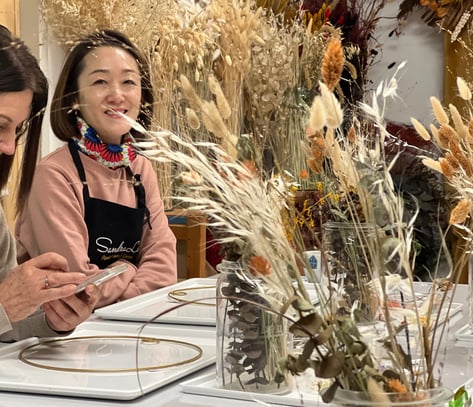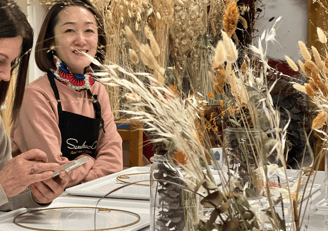 Seasonal Flowers Kids Workshop
Our workshops combine the beauty of flowers with the fun of crafting.
At our workshops kids enjoy and learn how to be creative with flowers creating beautiful objects using their imagination.
Celebrate with us your kids party!
We guide the children every step of the way and make sure everyone has a great time. According to their age the challenge, the activity is determined by the child's age and special requests, such magical fairy lantern flower party, a beauty floral hair wreath party , flower butterfly wings, a seasonal flower art prints and more. My atelier is decorated then with garlands to make it just more festive for them!
Good to know:
All kids workshops last between 1.5 and 2 hours and include all materials

You can book a kid's workshop with a minimum of 5 children - and a maximum of 10 children

The workshop can be given at our atelier or at the party location. Depending on the distance there may also be travel costs.

At least one parent/guardian needs to be present. The recommended age is between 4 and 12 years old.

The workshops can be given in Dutch, English or Spanish.

Each design is made according to the flowers and greenery available for the season.
We invite you to book one of our seasonal flower's kids workshops in our Calendar or Contact us for a flower party kids workshop request.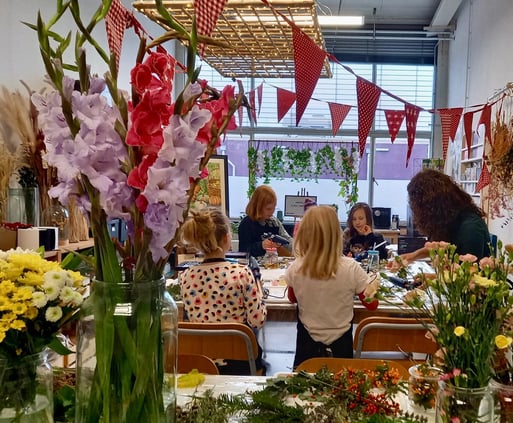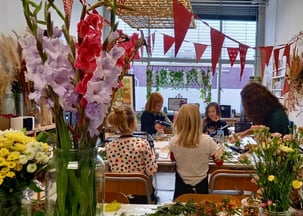 [text to explain the workshop category and to inspire clients to sign up]
Check our Calendar or Contact Us!
[text to explain the workshop category and to inspire clients to sign up]
Check our Calendar or Contact Us!